Pipe fitting is an integral part of the piping system and its purpose is to provide transition points where two pipes meet. There are different types of pipe fittings used in piping systems. These include elbows, tees and straight joints. Each type of pipe fitting offers unique advantages over the other.
Looking for high-quality pipe fittings? Agru Australia is one of the leading suppliers of pipe fittings to the Australian industry. We are committed to providing quality products at competitive prices. Our pipe fittings are made from the highest quality materials, ensuring durability and a long lifespan. We have a wide range of fittings available, so you're sure to find the right one for your needs. We supply all types of pipe fittings including pipe couplings, elbows, flanges, reducers, unions, pipe nipples, pipe collars, pipe tees, valves, washers, hangers, pipe supports, pipe clamps, connectors, bushings, saddles, etc.
Agru manufactures pipe fittings to meet the most stringent quality requirements. Our products are known for durability, reliability and ease of installation. We use only premium grade materials and our manufacturing processes ensure that the product is defect free. Moreover, our pipe fittings are manufactured using the latest technology and are available in various sizes, shapes, designs and finishes. All these fittings are designed to withstand extreme conditions and are highly resistant to corrosion, wear and tear. They are also safe and offer excellent performance.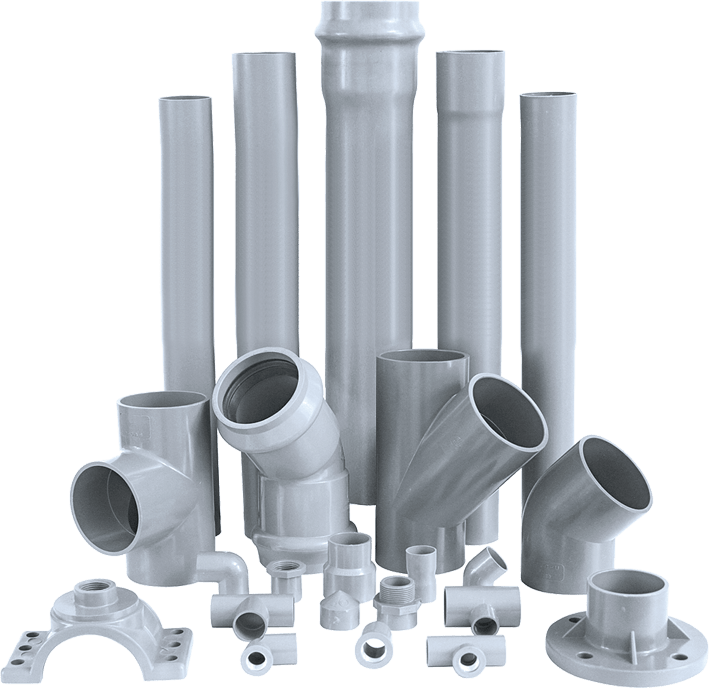 Agruline PE 100 and PE 100-RC Pipes and Fittings
Gas and water supply, as well as waste water disposal are handled by Agruline's ingenious piping system, which is made from ultra-resistant PE 100 and PE 100-RC materials.
We manufacture pipe fittings for various applications such as water supply, sanitary sewers, stormwater drainage, gas distribution, oil distribution etc. Some examples include,
Want the Right Fittings for Your Pipes?
Agru's pipe fittings are engineered to fit perfectly and securely to ensure a smooth flow of water. With Agru's pipe fitting range, you'll find everything you need for your plumbing projects. So, whether you're looking for a specific type of pipe fitting or want something more unusual, Agru has what you need. Contact us for more information!