Suction Pipes
The suction pipe is one of the most underrated components of a pump system. It serves an essential function in ensuring that the overall pump system runs smoothly and without problems. This article examines some essential aspects of suction piping and its applications.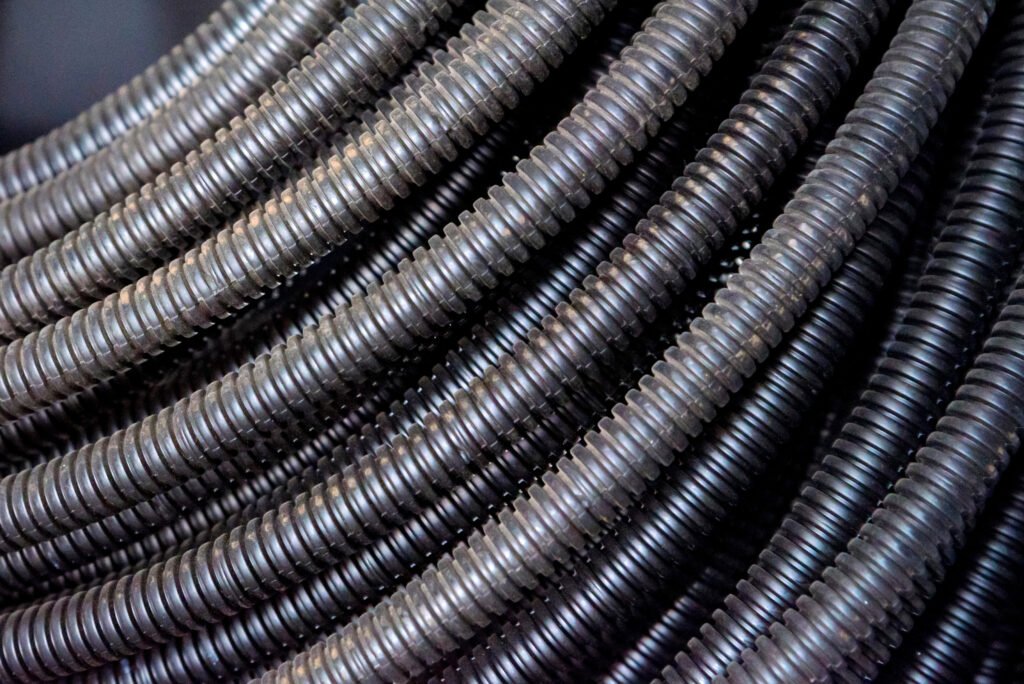 Suction pipes are simply tubes that transport fluids from one end to the other. That is, a pump system's suction line is a tube that transports fluids from a source to a pump. The simple definition of a suction pipe is that it creates a vacuum in order to draw liquid into itself. Suction hose can be found across many industries to transfer water, wastewater, non-critical chemical solutions, septic, and other general fluids. 
The purpose of the suction pipe is to distribute a constant flow of liquid to the pump suction with an appropriate pressure to avoid cavitation and other damages. The suction pipe plays several crucial roles in the overall pump system, even though it's a small component. These roles include,
Ensures transport of the displaced liquid/fluid

It contributes to the overall friction loss of the system.

Determines the overall efficiency of the system.
How does a suction pipe work?
As a result of suction pumping, a partial vacuum is created, which draws fluid into a hollow space. The fluid is then conveyed through suction pipes. There are three main components involved in a suction pipe. These three components include the suction head, valve and the hose. They work together to create a vacuum within the system. This creates negative pressure inside the pies. The design of suction lines necessitates an analysis of required flow and a low enough pressure drop to prevent pump starvation. The viscosity and weight of the fluid being pumped are important factors in designing. This implies that the pump has enough positive pressure of the fluid at the pump suction to avoid gas bubble formation, known as cavitation, which may cause damage.
Depending on the hose, they can withstand a variety of temperatures, but most are designed to withstand vacuum rather than pressure, abrasion, or heat. The resultant hydraulic conditions at the pump inlet or impeller are determined by the design of pump suction or inlet piping. Many pump issues and failures can be attributed to a lack of uniformity in velocity distribution across the pump inlet. 
Examples of Suction Pipes
Polyvinyl Chloride Suction Pipes: A flexible PVC suction pipe with a high-tensile strength spiral is a typical form of industrial pipe. The high-tensile strength spiral ensures that the hose does not break under pressure or vacuum conditions. This versatile design can move water, compressed air, mild acids, and alkalis, as well as cleaning supplies. The low coefficient of friction of PVC makes the inner walls smooth, allowing for easier flow of both liquid and solid in high vacuum and pressure conditions. This also cuts down on abrasion wear and tear on the hose. PVC suction pipes work well for water transport, viscous fluid handling, irrigation systems, waste product lines, etc.
Polyurethane Suction Pipes: When compared to PVC, polyurethane (PU) has greater elasticity and abrasion resistance. Because of its natural flexibility, it does not require additives to keep its elasticity.PU hoses can be used at temperatures greater than those allowed for PVC hoses. A high tensile-strength material is embedded in the hose to guarantee that it does not burst under vacuum or pressure applications, as with other suction pipes. The material is frequently used to move wood chippings, transport gases, convey granulated stuff like gravel, sand, and so on.
Suction pipes are available in a wide range of sizes owing to their flexibility. When picking the best suction hose for your application, it's crucial to select the appropriate size. When selecting the proper size, it's critical to consider things like the substance being transmitted and the amount. Pipes with internal diameters of 19 to 152mm and external diameters of 25.6 to 172.4mm are available. 
Small suctions pipes are typically used for wells that are between 50 ft and 100 ft deep and usually hold about 10 gallons of water. Medium suction pipes range from 100 ft to 200 ft deep and hold 20 gallons to 40 gallons of water. Large suction pipes are used if you need to drain an area over 200 feet deep. These pipes hold more than 60 gallons of water. 
Application of Suction Pipes
Suction pipes are used in many different industries to move fluids from one location to another. They are usually made of metal or plastic and have a hose attached to them. Some common uses include,
Suction pipes are utilised in a variety of farm equipment applications, including suction and delivery of freshwater and seawater. They're also used for fertilisation and irrigation purposes.

Suction pipes in the food industry are used for transporting and distributing raw materials, liquids, and semi-solid components.

Used in chemical processing applications like suction and distribution of chemicals such as acids, alkalis, and by-products. These are non-corrosive and built to not react with chemicals.

Temperature and pressure-resistant suction pipes are utilised in the oil and mining industries to syphon crude petroleum and transport petrochemical items.

Suction pumps are also used to remove sludge, water, and slimes from the mines. These suction pipes have outstanding tensile strength and can endure significant stress.

Suction pipes are commonly used for extraction of sewer sludge, dispensing cement mixture, vapour ducting, and powder ducting.
Agru, Australia's premier manufacturer of suction pipes, is known for its top-quality pipes and fittings. Suction pipes made by Agru are made from durable, noncorrosive materials with spiral wires embedded to obtain stronger suction pipes, while still maintaining flexibility. We offer industry-specific suction pipes, which are ideal for both commercial and domestic purposes. If you're looking for an alternative that is durable, efficient, and long lasting, Agru's suction pipe is the right choice.