Process Piping from Agru's Experts
A process piping system is an essential component of many industrial facilities. We usually refer to pipework and components that carry gases, water, chemicals, and other liquids as plumbing. However, in many manufacturing situations, the pipes used to transport fluids or gases are actually considered as process piping. The safest and most efficient way to transport fluids and gases within an industrial or manufacturing facility is through process piping. The composition of a process piping system is determined exclusively on the application it serves.
At Agru, our capabilities include design and manufacturing of complex process piping systems. In this blog, you will learn more about process piping and its importance.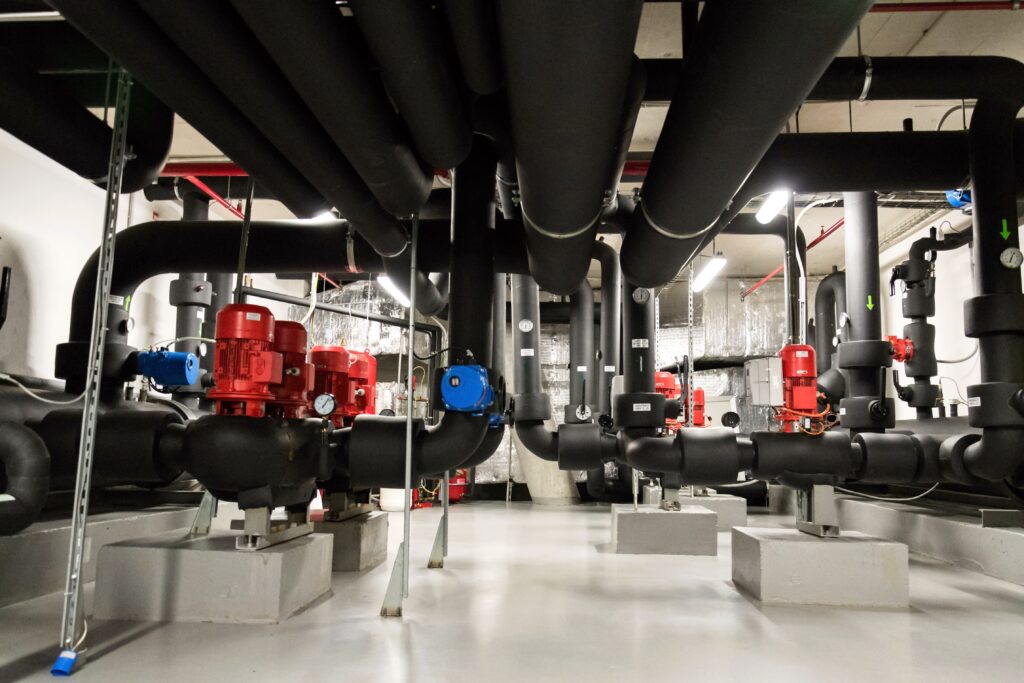 Process piping is a method of transferring fluids through pipes. This is done using a pump to move the fluid from one point to another. Typical components of process piping systems are pipes, manual valves, control valves, flow and pressure control instruments, temperature control instruments, flanges, pipe supports, tubing, bolts, nuts, and gaskets. A combination of these components can be used to move, mix, separate, stop, distribute, stop, control or control the flow of fluids. 
Process piping is mainly used in industries like oil refineries, chemical plants, power plants, food processing facilities, etc. Gases, chemicals, and other liquids are all transported through process pipes in these sectors. In general, piping can be divided into two categories:
Small bore lines
Large bore lines
Advantages of Process Piping
Transfers fluids safely
Reduces contamination of the product
Enhances efficiency
Efficiently reduces energy consumption
Enhances safety
Boosts productivity
Reduces downtime
Eliminates the need for open tanks
Importance of Process Piping
The process of sizing pipes employs a consistent outer diameter and variances in interior diameter. This approach ensures that the pipe has the appropriate strength to perform as intended at various temperatures and pressures. Furthermore, a certain degree of interchangeability of pipe fittings is required.
Some industries that make extensive use of process piping that facilitates:
Filtration
Separation or mixing of liquids or gases
Pressurisation or depressurisation of liquids or gases
Gas or fluid flow regulation
Agru Australia's process piping experts can provide more details on how to improve these features in your facility. Let Agru provide you with bespoke pipe and tube manufacturing services when purchasing for dependable tubing and pipes for your process piping systems. We will make sure that your process equipment satisfies the highest OEM industry standards, as well as your unique requirements.
Contact us today to learn more about Agru's process piping installation and design services for your business.